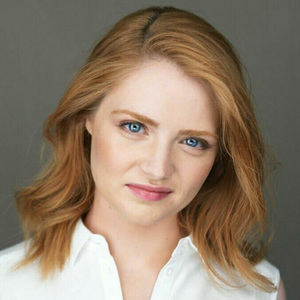 Lauren Carole Ritter
Host of Choosing Your Reflection
Lauren Carole Ritter is a producer, actor, voiceover artist and content creator across an extensive variety of live and recorded platforms. Based in Brooklyn, NY, Ritter's dozens of theatrical credits include the New York International Fringe Festival, productions at HB Studio, and Sarah Lawrence College's The Playground Theater Company as a founding member.
She has taken part in the prestigious symposium at the Telluride Film Festival as well as playing an integral role in NYC-based TV and film productions including Law and Order: SVU, Younger, and Unbreakable Kimmy Schmidt. As a member of the Screen Actors Guild, Ritter brings talents both behind and in front of the microphone to Choosing Your Reflection.
She also happens to be a bride-to-be.
Lauren Carole Ritter has hosted 18 Episodes.