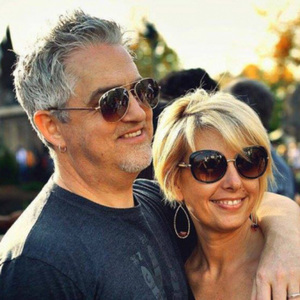 Stephen and Lee Preston
Special guest
Stephen and Lee Preston are the hosts of 10 Days and Counting, a marriage, dating, and relationship advice podcast. The name comes from the fact that they met online and got married in ten days. It's a second marriage for them both, and this year in December 2020, which is this month, they will celebrate their eighth wedding anniversary. And between them they have five children, ages 24, 21,18, 15 and 14. When they're not recording their podcast, Lee is a SANE-certified forensic rape crisis nurse manager and director of real estate, while Stephen is an art director and graphic designer.
Stephen and Lee Preston has been a guest on 1 episode.
December 30th, 2020 | 34 mins 59 secs

Welcome to this week's discussion with fellow podcasters Stephen and Lee Preston on Choosing Your Reflection. A second marriage for both of them, the happy couple decided time was of the essence and tied the knot just 10 days after they met online! While they acknowledge their courtship was extremely unorthodox and wouldn't suggest it to others, the pair have turned their whirlwind romance into 8 blissful years of marriage and a successful podcast, 10 Days and Counting!