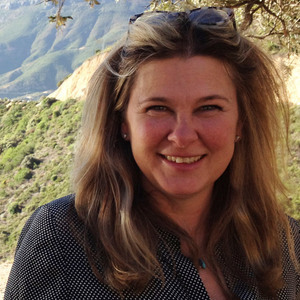 Monica Irauzqui
Special guest
Monica Irauzqui is the Vice President and co-founder of Yampu Tours and YampGo, starting the company 21 years ago with her husband. Her travel experience comes from firsthand knowledge she has gained from multiple trips she has taken with her husband and two kids (so naturally, she is an expert in family travel). Her eye for detail, a knack for knowing what clients will like and won't like even after knowing them for a short amount of time, and impeccable memory for remembering even the smallest bit of information prove that she is one of the most trusted and skilled people in the travel industry.
Monica has been instrumental in creating a "client first" culture at Yampu Tours, https://www.yampu.com/. She teaches classes to her staff on gaining and keeping trust. The mantra of Monica and her team at Yampu is to create lifetime relationships with their clients. Yampu tours are private and authentic—no 'cookie cutter' experiences here! Tours are one hundred percent customizable to your whims and wishes. Yampu thrives to stand behind you to ensure that everything goes according to plan – your plan. Monica also has a travel school for people who want to become a travel expert, or travel agents who want to 'up' their game.
Monica and her team create realistic expectations for their clients through knowledge and expertise and customer service. They know the product and the countries they work so well that they can match client interests and expectations for the perfect tour experience. Once the tour has been designed to match the client's needs, the operations is the next big hurdle to keep clients happy and keep clients for life – they make sure everything goes according to plan checking myriad details to find any potential problems before travel, give added value (Exceeding Expectations) to each booking ( i.e. concierge service, great tips, free upgrades, meaningful gifts, good flights, hotels, and their experience as experts).
Yampu Tours
https://www.yampu.com/
YampuGo
https://yampugo.com/
Travel School
https://travel-the-world-give-back-and-make-a-living-s.teachable.com/p/how-to-sell-travel-and-tour-packages
Linkedtree
https://linktr.ee/MonicaIrauzqui
Instagram
https://www.instagram.com/monicairauzquiexperiences/
Facebook
https://www.facebook.com/monicairauzquiexperiences
Linkedin
https://www.linkedin.com/in/monica-irauzqui-01b101b/
Twitter
https://twitter.com/MonicaIrauzqui
Trustpilot
https://www.trustpilot.com/review/yampu.com
Vimeo
https://vimeo.com/monicairauzquiexperience
Pack for a Purpose
https://www.packforapurpose.org/destinations/south-america/peru/yampu-tours/
Monica Irauzqui has been a guest on 1 episode.
February 2nd, 2021 | 32 mins 28 secs

On this special episode of Choosing Your Reflection, we're asking our audience to imagine what their perfect honeymoon or special celebration excursion would be. Helping us craft our visions and make them a reality is this week's guest Monica Irauzqui, vice-president of YAMPU Tours. From New York, to Peru, and then Sicily in one year (and married not long after), Monica recounts the wanderlust she shares with her husband and how her experience of the world helps tailor unique experiences for newlyweds, almost weds, and everyone outside and in between!