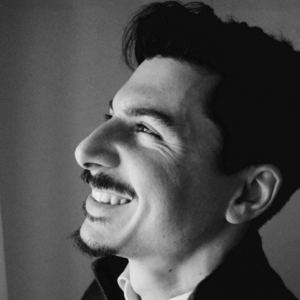 Mike Iamele
Special guest
Mike Iamele is a Purpose + Brand Strategist.
For nearly a decade, he's helped people to identify their essence + brand so they can have more purpose and confidence through a process called Sacred Branding®.
Mike's also the author of Enough Already: Create Success on Your Own Terms (Conari Press 2015). He's shared his provocative and vulnerable take on life in hundreds of magazines, podcasts, and online publications, including a personal interview with NPR about his viral coming out story on rethinking sexuality in his first same-sex relationship.
Prior to Sacred Branding®, at only 22 years old, Mike co-founded Torch Communications, a boutique public relations firm, specializing in healthcare and disruptive technology. He currently lives in Somerville, MA, with his husband and two adorable dogs.
Mike Iamele has been a guest on 1 episode.
June 2nd, 2021 | 31 mins 10 secs

This week on Choosing Your Reflection we speak with author and brand strategist Mike Iamele. A consummate storyteller and a stickler for intention, Michael walks us through how he and his husband chose subtle details for their rings, outfits, ceremony, and reception, all of which were imbued with purpose. When a highly honored guest pointed out that perhaps only Mike and his partner would notice the subtleties, Michael is quick to reiterate another tenant of his vision: "but they'll feel it!" Join us as we hear the story of how Mike and Garrett displayed "the essence of who we are" in beautiful Aruba!