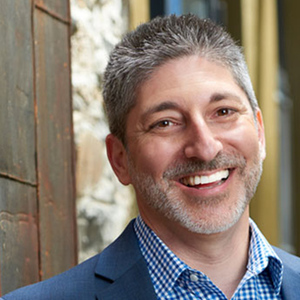 Merrick Rosenberg
Special guest
Merrick Rosenberg co-founded Team Builders Plus in 1991 and Take Flight Learning in 2012. He is the author of Personality Wins, The Chameleon and Taking Flight, three books about personality. Under Merrick's leadership as CEO of Take Flight Learning, his company has been selected as the New Jersey Business of the Year and named one of the Fastest Growing Companies and Best Places to Work in the Philadelphia area. Merrick received his MBA from Drexel University who recognized him as the Alumni Entrepreneur of the Year. Merrick has worked with more than half of the Fortune 100 companies in the US and around the world.
Merrick Rosenberg has been a guest on 1 episode.
February 10th, 2021 | 37 mins 16 secs

Welcome back to Choosing Your Reflection where this week's guest explains personality types with a unique emphasis on the aviary. Public speaker and behavioral expert Merrick Rosenberg breaks down how most people tend to have a dominant personality style in addition to a combination of four bird archetypes. While teaching us the distinct attributes of each bird type, Merrick details how birds of a feather rarely flock together, as evidenced by his parrot personality finding love with his owl opposite!