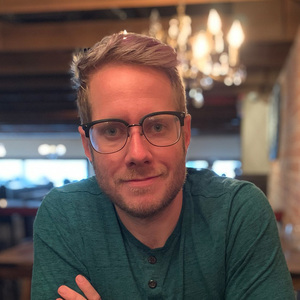 David Luzader
Special guest
David Luzader's podcast Hit Me One More Time is a nostalgia podcast where guests reflect on the things they loved as kids through today's eyes. Check it out at http://hitmeonemoretime.com/ or on your favorite podcast app!
David Luzader has been a guest on 1 episode.
December 2nd, 2020 | 38 mins 59 secs

This week on Choosing Your Reflection we chat with fellow podcaster and host of Hit Me One More Time, David Luzader. David reflects on memories from his first wedding and what he'll do differently when he ties the knot with his current partner. Focusing on the emphasis given to the bride's outfit and offering an oft-overlooked perspective, David shares how he believes grooms should take the time to make their outfit a little special as well.